10 Addictive Games to Play at Family Gatherings (Instead of Being on Your Phone)
Tis the season… for everyone to finish Thanksgiving dinner and collectively pick up their phones to see what everyone else is doing with their family. But why?? Who says your family can't be the "fun" family that doesn't need to "get through" their time together?? NOT ME! These are just a few of the family board games my bunch enjoys all year long.
I do understand that regular old conversation with the people you only see a couple of times a year can get a little awkward.
*ENTER: this blog post*
These games are SURE to keep you and your fam entertained for hours.
---

Bananagrams
With us all being a bunch of creatives, my family and I will sit around forever and play this. If you love word games, you'll love Bananagrams! AND it's under $14 here!
Watch Ya' Mouth
Okay, I'm positive if you've been on Facebook in the past year, you have seen a video of this SOMEWHERE. Last year it was THE game to play with your family/friends, and for good reason! Snag one for yourself here. Just… don't drool on anyone, okay? 😉
Escape Room in a Box: The Werewolf Experiment
Escape rooms are allll the rage right now. I am OBSESSED with them. Like, if I could spend $30 on a sweater or $30 on an escape room… I'm gonna pick the escape room every time. I'm not sure just how much of the experience they were able to pack into this little box, but the reviews sound amazing! I can't wait to try it!
The Awkward Family Photos Movie Line Caption Game
This seems like a game my friends and I would love. I'm not sure if younger kids would get the humor, but adults definitely will! Get yours here.
What's Your Number?
Probably the most creative way to find out how people feel about various things. Hahaha. I think this would be hilarious to play with family members you might not know very well! Order it here.
5 Second Rule
Every time I see this game, all I can think of is Sofia Vergara playing it on Ellen and I DIE EVERY TIME. You think you would be able to come up with stuff sooooo easily… until it's your turn. Get it here and try it out for yourself!!
The Game of Things
Ah… this game. My family has been playing this for YEARS. It never gets old! I love games where you get to write in your own answer. It makes every time different!!
Pick Your Poison
Essentially it's "would you rather," but in board game form. So like how can you say no?
Exploding Kittens
One of the girls I nannied for got this for her birthday and we played it practically every day for MONTHS. It's a hard game to play with kids, who despise losing more than they despise vegetables, but with adults I think it'd be a BLAST. It's incredibly eccentric and ridiculous, so basically it's the game version of me.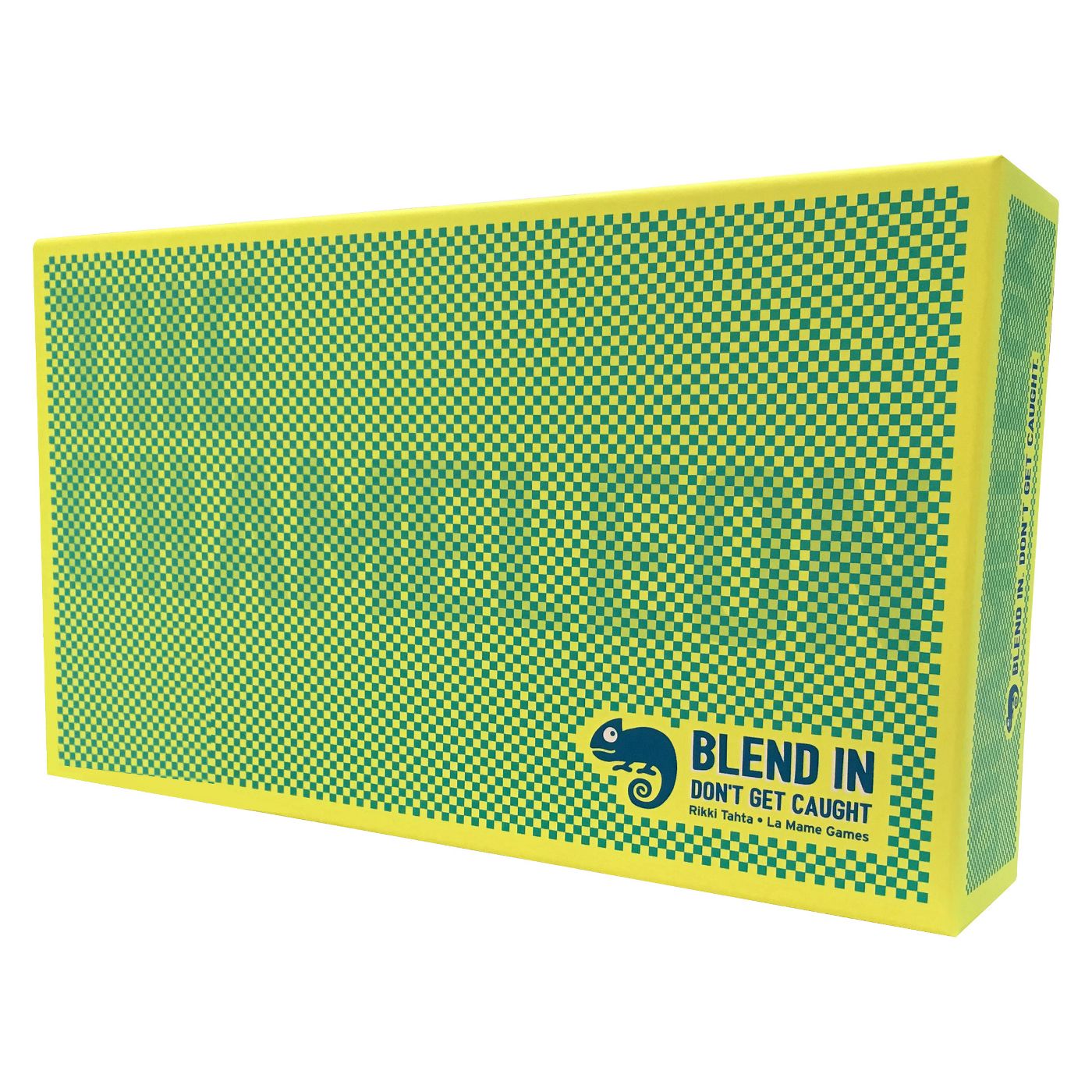 The Chameleon
My mom actually discovered this game right before Thanksgiving and we played it forever!! It's so much fun, especially when you have family members who are really good at bluffing (and ones who are really horrible at it. LOL.)
---
That's all, folks! Now, settle in with a good cup of hot chocolate and happy gaming!!
Candidly,
Kristianna